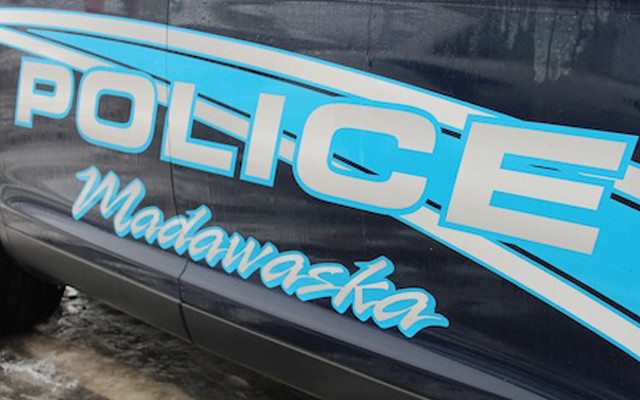 MPD cruiser
Madawaska Police Department cruiser - File photo - (Don Eno | SJVT / FhF)
Woman charged after car breaks utility pole in St. David accident
MADAWASKA, Maine — Local police charged a Madawaska woman with operating after suspension following an accident in which her car collided with and broke a utility pole in St. David.

Jamie Lavoie, 35, lost control of her 2010 Mazda while driving on Lavertu Road on the morning of Nov. 17, according to Madawaska Police Chief Ross Dubois.
Lavoie was "driving too fast for the conditions," Dubois said, causing the car to leave the road and strike the pole.
There were no passengers in Lavoie's car, according to Dubois.
A crew with the Madawaska ambulance service transported Lavoie, who was "complaining of pain," to Northern Maine Medical Center in Fort Kent, Dubois said. Lavoie was not wearing a seatbelt at the time of the accident.
EMERA Maine crews replaced the broken pole shortly after the accident, the police chief said
Lavoie's license was under suspension because of a previous charge of operating under the influence, Dubois said. 
The OUI later was dismissed when Lavoie pleaded guilty to a reduced charge of driving to endanger, but her license remained suspended at the time of the accident because she had not met certain conditions to renew it, the chief said.
She is scheduled to appear Dec. 6 in Madawaska District Court.