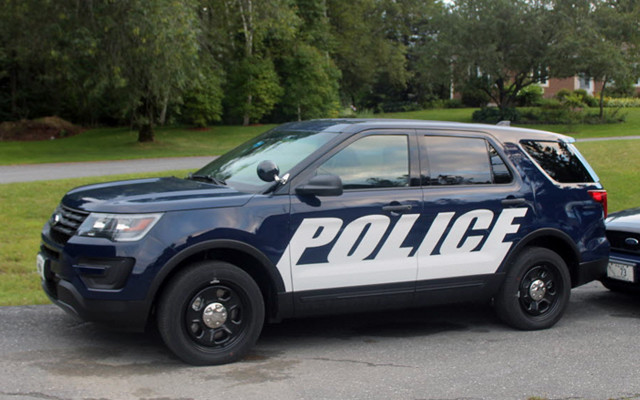 FKPD
Police cruiser for the Fort Kent Police Department. (Jessica Potila | SJVT/FhF)
Police arrest, charge Fort Kent man with domestic violence assault
FORT KENT, Maine — Police arrested a Fort Kent man early Monday morning following a reported disturbance at a residence on East Main Street.

A 911 caller reported the disturbance at 2:25 a.m. and requested officer assistance at the home.
Officer Michael DeLena of the Fort Kent Police Department responded and arrested Jason Fagiole, 34, of Fort Kent for allegedly assaulting a woman at the residence.
DeLena charged him with domestic violence assault.
Fagiole is scheduled to appear at Fort Kent District Court on Friday, Jan. 26.