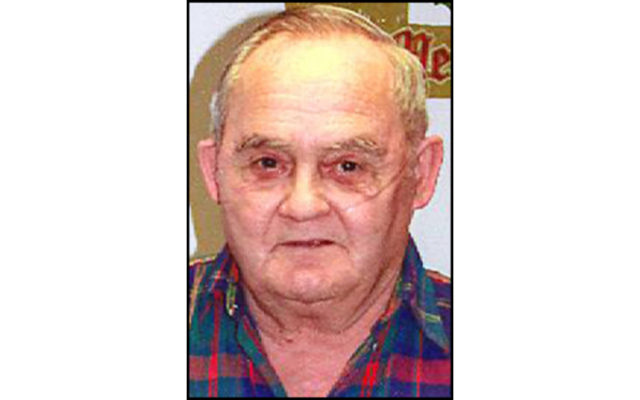 Aurele J. Bouley Sr. (1945—2017)
FORT KENT, Maine — Aurele J. Bouley Sr. died peacefully October 15, 2017, with his family by his side. He was born in Daigle, September 6, 1945, the son of the late Leo Sr. and Mary Jane (Roy) Bouley.
Aurele worked for LaChance Farms for over 16 years and for several other farmers following. He was an avid outdoors man, enjoyed spending time with family, playing cards, and making puzzles.
He is survived by his beloved wife of 52 years, Marie Ange (Daigle) Bouley of Fort Kent; four children, Lisa and husband, Lester Dubois of Fort Kent, David and wife, Becky Bouley of New Canada, Vicky Bouley and companion, Tyron of Fort Kent, Wayne and wife, Heather Bouley of Madawaska; eleven grandsons, Travis, Tyler, David, Evan, Logan, Zachary, Kyle, Hunter, Isiah, Nathanael, and Lucas and one special granddaughter, Tiffany; two great-grandchildren, Alexis and Connor Dionne; four brothers, Leo and wife, Evangeline Bouley, Gilman and wife, Martha Bouley, Ronald and wife, Lita Bouley, Roger and wife, Beth Bouley; two sisters, Joyce and husband, Wilmer Daigle and Lou May Bouley.
He is also survived by several brothers and sisters-in-law, nieces, nephews, and cousins. He will be dearly missed by his family and friends. Aurele was predeceased by his father-in-law, Clarence Daigle, step father-in-law Lucien Michaud and mother-in-law Emily Daigle Michaud, brothers Wilfred (Joe) and Leroy and sister Jackie.
Friends called Friday, October 20, 2017, from 9 to 11 a.m. at the Lajoie-Daigle Funeral Home, Fort Kent. A Mass of Christian burial was celebrated 11 a.m. Friday at the St. Louis Catholic Church, Fort Kent. For on line condolences please visit www.lajoiefuneralhome.com