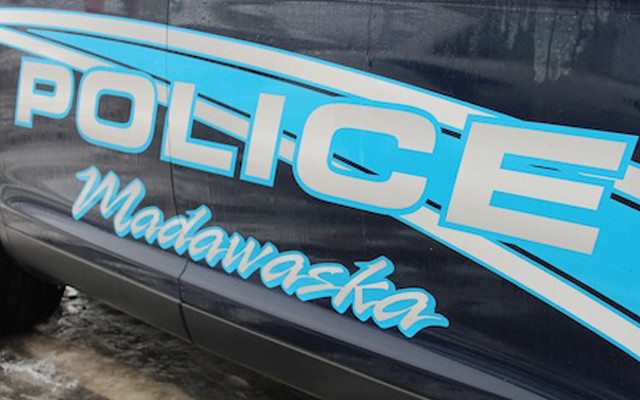 MPD cruiser
Madawaska Police Department cruiser - File photo - (Don Eno | SJVT / FhF)
Police charge St. David man with OUI
MADAWASKA, Maine — Police charged 40-year-old Jason Levesque of St. David with operating under the influence, Saturday, Oct. 14, after responding to what had initially been reported as a possible domestic violence incident.

Officer Sam Dechaine responded shortly after 6 p.m. to a call about an incident at a home on Lavertu Road, according to Madawaska Police Chief Ross Dubois. The officer pulled Levesque over a short distance from the home driving a 1996 Ford pick-up matching the description of one reported leaving the residence.
Police charged Levesque with OUI and nothing else, Dubois said.
Levesque is scheduled to make an initial court appearance, Dec. 6, at Madawaska district court.