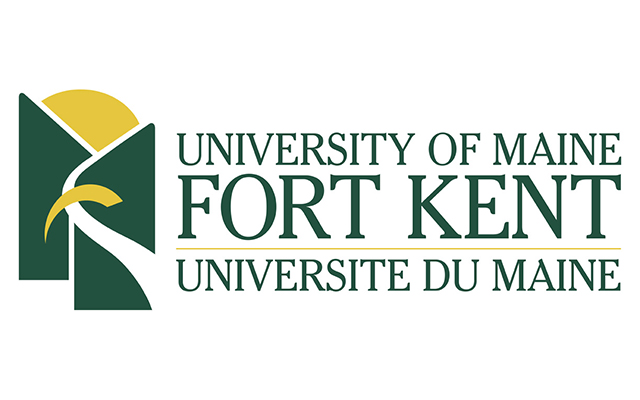 UMFK Hall of Fame to induct four in 2018
FORT KENT, Maine — University of Maine at Fort Kent athletics director Bill Ashby has announced the UMFK Hall of Fame Class of 2018. The Hall will induct four new members as well as the annual Floyd "Red" Powell award winner in 2018, on a date yet to be determined.

Bob Stedt, Lucas Levesque, Damion Stone and Kimika Forbes were chosen as new members, while Terry Kelly was chosen as the Floyd "Red" Powell award winner.
Bob Stedt, a 1974 UMFK graduate, will be inducted as a UMFK student-athlete but it is his resume after UMFK that allows him to stand out. Stedt has been a soccer official for the past 43 years, at the college and high school level. He is currently the Board of Soccer and Basketball officials' assignor for Aroostook County and has refereed over 25 Maine high school state championship matches. He has also been a basketball official at the collegiate, varsity and junior varsity levels and umpired baseball for the past 38 years.
Stedt has been an integral part of high school wrestling in Maine, as he serves as meet director for the Class B regional and state meets, as well as the PVC championship meet. While at UMFK, he was a three-year co-captain, was named to the All-Conference team and was a four-year starter.
Lucas Levesque, a Fort Kent native, left his mark at UMFK through many different avenues over his 14 years at the school. Most notably, his women soccer team, which he built to be one of the more successful programs, regardless of size or location, in the United States. Levesque won four consecutive United States Collegiate Athletic Association (USCAA) national championships (2013-2016) and six overall in the seven years that UMFK has been a part of the USCAA. Levesque has coached 20 All-Americans, named the 2015 USCAA Coach of the Year, won two Sunrise Conference Coach of the Year awards, and led his team to five Sunrise Conference titles.
Levesque is the all-time leader in women's soccer coaching, with 206 wins, including going 37-1-2, in his final 40 matches as Bengals head coach. His overall record was 206 wins, 36 losses and eight ties (.827 winning percentage). Coach Levesque also led the women's basketball team UMFK for eight seasons. He led the Bengals to five NAIA national tournament appearances and is the school's all time wins leader for women's basketball with 138 victories. He was named Sunrise Conference Basketball Coach of the Year on three occasions.
Damion Stone, a 2011 UMFK graduate, was one of the best defenders to ever wear a UMFK uniform and the team statistics back that up. During his UMFK tenure, he was a four-year starter for one of the top NAIA teams in the country. Stone scored 16 goals and had seven assists as a defender, but more importantly helped his team lead the country in shutouts in both 2009 and 2010. His proudest moment as a Bengal was when, arguably the greatest team to play soccer at UMFK, went to the NAIA Elite 8 round in 2008, a plateau never before reached.
He was named UMFK Athlete of the Year in 2010, where he led the Bengals to their first USCAA national title. Stone was also named Sunrise Conference Defensive Player of the Year in 2008 as well as being selected to the NAIA All-American Honorable Mention team. In 87 career games as defender, Stone's UMFK squads allowed just 42 goals and had 58 shutouts.
Kimika Forbes, a 2016 UMFK graduate, is the most internationally decorated player to wear a lady Bengal uniform. Forbes won a United States Collegiate Athletic Association (USCAA) national championship in 2013 and posted a USCAA-high, 14 wins as the keeper. She allowed only six goals in 14 matches. In 2012, she allowed only eight goals in 16 matches, good for 0.58 goals per game average. She led the USCAA with nine shutouts in 2012 as well. Internationally, Forbes singlehandedly almost led her home nation of Trinidad & Tobago to the 2015 FIFA Women's World Cup. Her team eventually fell to Ecuador in the final qualifying opportunity.
Along this journey, Forbes became a household name in the United States when she held powerhouse Team USA, led by Abby Wambach, who is the leading scorer in women's international soccer history, to just one goal in a nail-biting, 1-0 final. She made several tremendous saves along the way to keep her squad in the game until the very end.