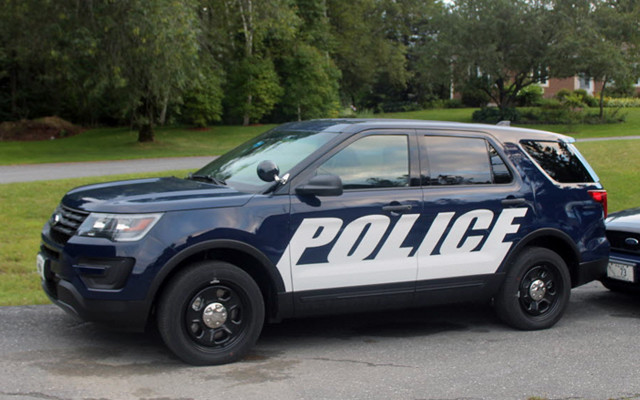 FKPD
Police cruiser for the Fort Kent Police Department. (Jessica Potila | SJVT/FhF)
Police arrest Fort Kent man, charge him with firearms related offenses
FORT KENT, Maine — Police arrested a Fort Kent man early Monday and charged him with two firearms related offenses, including a felony after he allegedly discharged a weapon at the Fort Kent Outdoor Center.

An athlete from Halifax staying at the center for biathlon training called the Fort Kent Police Department just after 12:30 a.m. on Oct. 9 to report he had heard the sound of gunshots coming from the grounds outside the Tenth Mountain Lodge.
Officer Connor Lapierre investigated and arrested Samuel Silver, 21, according to FKPD Chief Tom Pelletier.
The chief said Silver "was in possession of a semi-automatic pistol" when Lapierre located him.
The officer charged Silver with reckless conduct with a firearm, a felony, and discharging a firearm near a dwelling or building, a Class E misdemeanor.
Silver was transported to the Aroostook County Jail in Houlton. Efforts to determine if he remained jailed on Tuesday were unsuccessful.
He is scheduled to appear Monday, Dec. 4, at Fort Kent District Court.