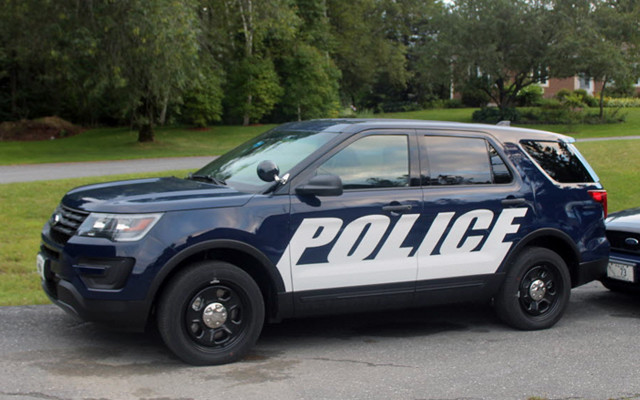 FKPD
Police cruiser for the Fort Kent Police Department. (Jessica Potila | SJVT/FhF)
Police arrest, charge Fort Kent man with OUI
FORT KENT, Maine — Local police charged a 22-year-old man with operating under the influence on Saturday night following a traffic stop on Pleasant Street. 
After conducting the traffic stop shortly before midnight, Officer Michael DeLena arrested and charged Robbie Hebert or Fort Kent with OUI.
Hebert posted bail and is scheduled to appear in Fort Kent District Court on Monday, Nov. 6.