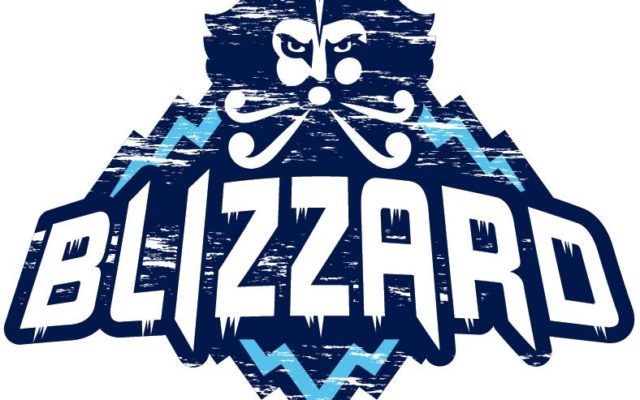 Blizzard takes sixth of six games
The Blizzard stretches its streak!
NEW GLASGOW, Nova Scotia – The Edmundston Blizzard is a perfect 6 for 6, as is captain Kyle Ward, who has scored in all games since the start of the season, following a 4-3 win over the Pictou County Weeks Crushers in New Glasgow, Nova Scotia, Oct. 5, 2017. 
Edmundston took the lead early in the game and never looked behind, but Coach Ryan Salvis's players saw the local team giving them a hard time throughout the evening.
It was Frédéric Beauchesne-Dubuc, with his first goal of the season, who got the Blizzard going at 2:20 of the opening period thanks to Maxime Grandmaison and Keenan Gillis who provided the assists. Then, at 12:17, Kyle Ward, with his 9th goal of the season, doubled the Blizzard's lead by beating goalkeeper Luke Melanson with Patrick Pellerin and Logan Johnston getting the helpers. The Weeks Crushers narrowed the gap to 2-1 on Jacob Hickey's power play goal. Alexandre Jacob, with his second of the season, restored a two-goal piority to the Blizzard, assisted by Johnston and Vincent Rioux.
No goals were scored during the second period. Trailing 3-1, Jake Martin was credited of a fluke goal at 2:05 to restore hope to the Crushers. But the party was soon over for the local team who saw Keenan Gillis lit the red light 22 seconds later (2:27) to give the Blizzard a 4-2 lead. At 12:40, Alex Bonaparte beat goalie Francis Asselin to make it 4-3. The Crushers multiplied the attacks but Asselin held the fort.
The Blizzard edged the Crushers 41-30 on shots on goal. League's pass leader Logan Johnston was the first star of the game and Liam Leonard earned the third star. Although he did not score, Leonard was everywhere on the ice. A total of 902 spectators attended the game in New Glasgow.
The Blizzard now enjoys a short rest. Edmundston will face the Bearcats in Truro on Friday. The Bearcats, 13th in the country, are certainly the biggest test of the season for the Edmundston team, 6th in Canada.
Blizzard's fans who want to follow their favorite team live games can do so by subscribing to HockeyTv or by watching live posts on Facebook (www.facebook.com/BlizzardEdmundston/) and Twitter (twitter.com/LeBlizzardLive).