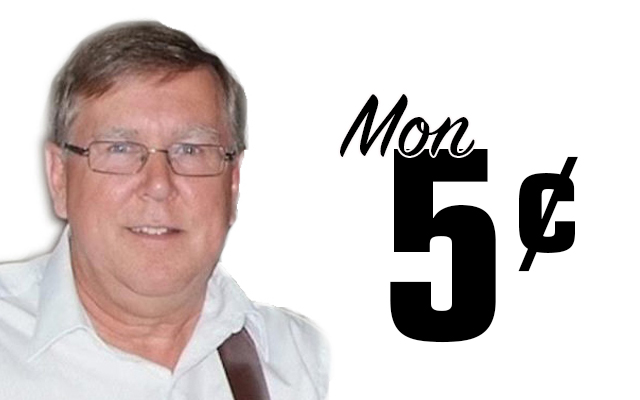 'J't'encore un gah d'Grand Isle dans mon coeur'
Paris
"Éyouse que tu d'vien?" "Paris." "Paris?" "Oui. Par icitte."
La fête des niége
Si y a gros d'nuages le 15 août, les vieux disais qu'ont allais avoir gros d'niége c't'hiver la. Le 15 août y a mouillé par icitte. C'est tu des bonne nouvelles? Pas pour tous l'monde.
Tu vien d'ou, toué?
Je me d'mande quoi nos voisins et amis qui sont mouvé dans l'bas d'la state ou ailleurs dans la Nouvelle-Angleterre longtemps passées réponde quand quelqu'un yeux d'mande d'ou s'qui d'vienent? Y dise tu "de Madawaska" ou "de Fort Kent" ou qu'y disent "from Bristol" ou " from Portland?" J'parlais avec un gah de par icitte l'autre jour pi lui y dit qu'y est fier d'être un gah de par ictte pi y a pas peur de l'dire tous l'temps. Y dit qu'y en a d'autres qui ont oublié d'ou il viens – ils oublies qu'ils sont des français jaunes de la belle Vallée Saint-Jean. C'est triste. Ca fait plus que 40 ans que shu partis de Grand Isle pi j't'encore un gah d'Grand Isle dans mon coeur pi dans mon âme. J' te souhaite la même chôse.
D'la motché
We laughed when we overheard a conversation between two men of an advanced age in New Brunswick: "J'ai une nouvelle blonde. A vien du Québec. J'comprend pas d'la motché d' cosse qu'a dit." Ca l'aire qu'y a des Canayiens qui sont pas a plein meilleur que nous autres avec le français Québecois.
P'tit Jean (chapitre trois)
P'tit Jean a perdu trois games de dames, battu par un p'tit vieux qui ris comme une grosse corneille. Le vieux cris, "La, t'est mon esclave pour le restant d'ta vie, mon p'tit snoro!" P'tit Jean dit oui en cause qu'y avais gagé avec le vieux. "Éyous que vous restez?" demande P'tit Jean. "A l'aut'e bôre du soliel!" dit le vieux pi y disparais!
P'tit Jean commence a marché vers le soleil pour s'rend'e su' l'vieux. En passant une maison y avais une femme qu'étendais du linge su' 'a ligne. "Bonjour, P'tit Jean," a dit, "éyous que t'est partis pour aller?" P'tit Jean conte a femme s'qu'y étais arrivé pi la y s'en allais a l'aut'e bôre du soleil pour être l'esclave du vieux. "Va pas la, P'tit Jean," dit la femme. "Je l'connais s'vieux la. C'est un magicien! Y a faite la même chôse avec ma fille, Petit Chaperon Vert, pi la elle est son esclave." Mais P'tit Jean avais donné sa parole pi y avais pas d'choix.
(Pauve P'tit Jean, comment qui va faire pour s'rend'e a l'aut'e bôre du soleil? Y a d tête b'en d'la magie la dans!)
Don Levesque is a Grand Isle native who worked in community journalism for almost 35 years. He was the publisher and editor of the St.. John Valley Times for 15 years prior to retiring in 2010. He wrote a weekly newspaper column, called Mon 5¢, in the Valley Times for more than 20 years. He has been inducted into the Maine Journalism Hall of Fame and the Maine Franco-American Hall of Fame.