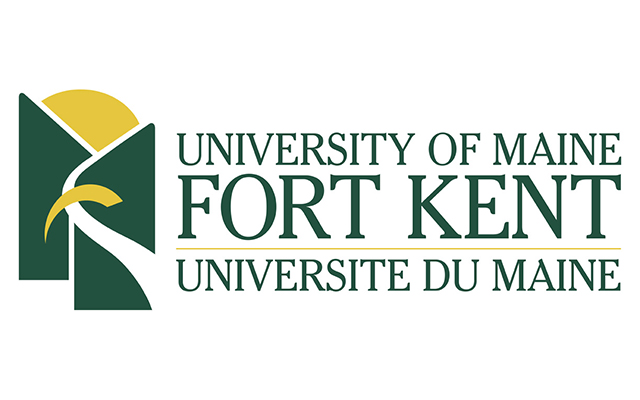 UMFK cyber security programs ranked among top in U.S.
FORT KENT, Maine — Based on low student-to-faculty ratio, national program certification and consistent innovation and participation in research, CyberSecurityDegrees.com recently ranked the University of Maine at Fort Kent's Information Security degree programs among the top ten in the country. 
The school's four-year program earned a 10th place ranking among the online organization's 20 best bachelor's in cyber security degree programs in the nation, while UMFK's two-year program was ranked 2nd among the 10 best associate's in cyber security degree programs in the U.S..
The Fort Kent campus is the only school in Maine to offer an associate of science degree and a bachelor of science degree in information security that meets the requirements for the National Security Agency, Department of Homeland Security and National Centers of Academic Excellence Information Assurance/Cyber Defense requirements.
"Being part of the first and only NSA/DHS recognized cybersecurity degree program in Maine is very laudable," said Dr. Raymond Albert, a longtime UMFK faculty member who teaches computer science.
Albert is the campus' program coordinator for the Cybersecurity/Information security/computer applications programs. He also serves as the director for the Maine Cyber Security Cluster, a multi-campus collaborative based at the University at Southern Maine.
The organization Cyber Security Degrees indicates on its website that its purpose is "to provide the highest quality up-to-date coverage of cyber security education. "
It indicates that the schools listed in its rankings "have been certified to teach students about data analysis, basic scripting/programming, cyber defense, cyber threats, fundamental security design, information assurance fundamentals, cryptography, IT systems, networking, issues of policy, legal, ethics and compliance, and system administration."
Ty Beal, a 2017 UMFK graduate said that professors at the university "go the extra mile when it comes to the cybersecurity program. When I was searching for an internship, Ray Albert, my advisor and professor, helped me find a place that would meet both my interests and needs as a student."
Students in the program take courses such as information security and networking, then move on to advance courses in cyber defense, cryptography and operating systems security
"How I see it is that the field of cybersecurity is only going to keep growing," said soon-to-be UMFK program graduate Logan Dow, who is now an information systems analyst at Penobscot Community Health Care, the same place he did his internship.  
"New technology and software is constantly being released so there is a need for new professionals in this field," he added.
The need for information security professionals appears to be reflected in the number of students joining the UMFK program.
Enrollments for the bachelor's degree program, which is a shared program with UMA and USM are "far exceeding everyone's expectations since the program was created in fall 2014," said Albert.
It was originally anticipated to attract about 20 new students per year, according to Albert. However, after two years approximately 150 students are enrolled, he said.  
"Enrollments are projected to continue to grow," adding that USM only started to offer the program in the fall of last year, due to a faculty retirement.
The associate option is drawing fewer students, with under a dozen currently enrolled, Albert said.  "Most students directly pursue the shared BS Cybersecurity program," he added.
Keeping up with technology and new trends has been a priority for Albert and the other program faculty, Tony Gauvin, Mark Rosenbaum and John Richardson.
Continued involvement in professional development and creating key partnerships has been important to the program's success, Albert said.
The Maine Cyber Security Cluster was funded in part by a NASA Established Program to Stimulate Competitive Research grant and included collaborators at UMFK, USM the University of Maine at Augusta and Thomas College. UMFK also has taken the lead on an upcoming Cybersecurity Summit scheduled for Oct. 10 at USM.
"I have worked with my colleagues across the university system and both Maine government and industry sectors to orchestrate the upcoming Partnership in Cybersecurity Summit and follow-on Cybersecurity Visioneering Workshop," Albert said.
The National Cyber Security Alliance, a public-private nonprofit partnership founded in 2001, has designated October as National Cyber Security Awareness Month.