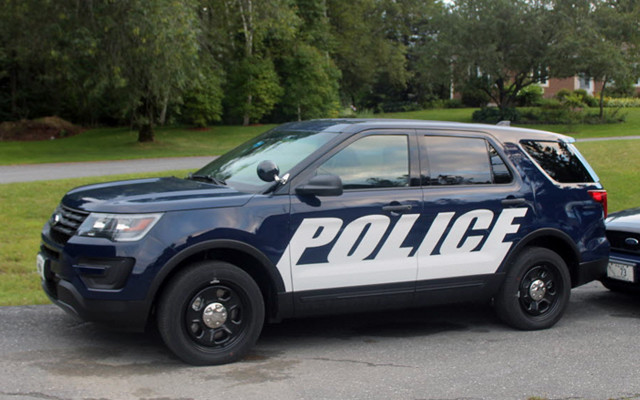 FKPD
Police cruiser for the Fort Kent Police Department. (Jessica Potila | SJVT/FhF)
Police charge Cross Lake man with OUI, investigating crash
FORT KENT, Maine — A damaged vehicle traveling along Market Street on Thursday, Sept. 14 caught the attention of Officer Connor Lapierre of the Fort Kent Police Department.

At 8:45 p.m., Lapierre noticed damage to the right front side of the vehicle, including a missing headlight, and pulled it over.
Lapierre determined that 59-year-old Brian Boutote of Cross Lake had left the scene of a crash on Route 162 between Sinclair and St. Agatha earlier that evening, according to the officer's report. Boutote allegedly told Lapierre that he had struck a parked car on the side of the road.
The Maine State Police are investigating the accident and Lapierre charged Boutote with operating under the influence. Boutote will appear at Fort Kent District Court on Monday, Dec. 4.