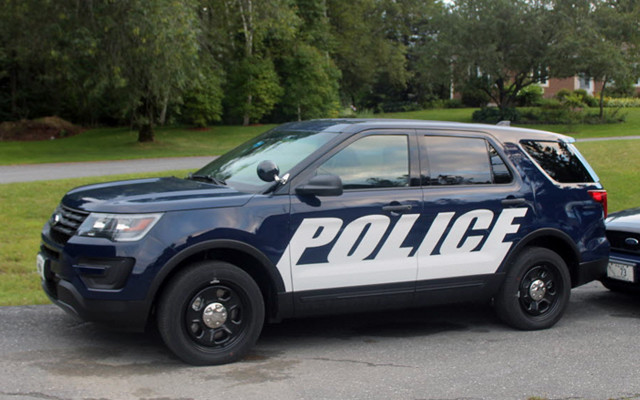 FKPD
Police cruiser for the Fort Kent Police Department. (Jessica Potila | SJVT/FhF)
Police arrest Fort Kent man for stolen checks
Officer Michael DeLena of the Fort Kent Police Department arrested and charged a local man on Saturday with theft by unauthorized taking and forgery.

Richard Cyr, 19, allegedly stole a number of checks from Ronnie Plourde, 42, of Fort Kent sometime in early July, according to Fort Kent Police Chief Tom Pelletier. Cyr allegedly cashed the checks at businesses in Fort Kent and Madawaska throughout the summer.
The cumulative amount tendered on the checks is in excess of $1,000, Pelletier said, resulting in a Class C felony charge.
Cyr posted bail and will appear on Monday, Oct. 2, at Fort Kent District Court.