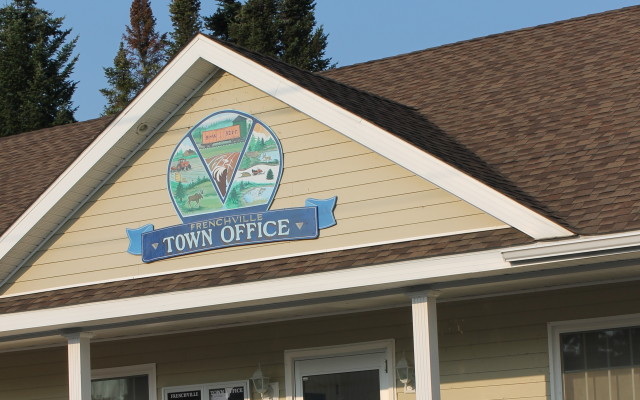 32805321_H18029813
Frenchville Town Office
Gendreau, Zetterman, Ouellette join municipal staff
FRENCHVILLE, Maine — Selectmen recently approved the hiring of three new town employees.

Andre Gendreau replaces Steve Young as the town's part-time wastewater operator. Young retired at the end of August after 11 years.
Gendreau began his career in wastewater treatment in 2000, when he started at Grand Isle's facility. After a few years, he moved on to Twin Rivers Paper Co. in Madawaska (still Fraser Papers Inc. at the time), but quickly returned to Grand Isle when the future of the mill was uncertain.
"I like to be challenged," he said, adding that he finds the biology behind treatment systems very interesting. He will continue working for the town of Grand Isle.
Gendreau, who also recently was hired by St. Agatha to help with that town's wastewater needs as needed, will oversee Frenchville's wastewater treatment facility. The town treats its own waste and that of St. Agatha.
Susette Zetterman, along with Gendreau, was officially appointed at the board of selectmen's Sept. 6 meeting. She will serve as the town clerk.
"I am looking forward to serving the people of Frenchville," she said Monday.
She began working as a per diem deputy town clerk in St. Agatha in 2010, and found that the variety of things a clerk is involved in was challenging and interesting.
"It's so varied in your duties," she said. "It keeps you on your toes."
She also worked at Northern Maine Medical Center in Fort Kent, as a full-time and then a per diem secretary. Living in Sinclair, Zetterman said she is glad to now have only one job and one commute.
"It will be nice to call one place home." she said.
Zetterman, who had previously served as Frenchville per diem deputy town clerk, stepped into a temporary clerk's position following the resignation of Dana Ayotte last month.
Shelby Ouellette will start as the new deputy clerk on Sept. 18. Hers is a part-time position and selectmen approved her appointment on Sept. 6.
"I am so thankful for this new and exciting opportunity in my life," Ouellette said Monday.
Ouellette, who currently works at Key Bank in Madawaska, said she plans to complete the required training to be certified for her duties as deputy clerk.
"I am always eager to learn new skills," she said.
The Frenchville municipal offices are open from 8 a.m. to 4:30 p.m., Monday through Friday. While many services are available online as well as over the counter at the town office, residents must still go to the office for "vital records," such as marriage and birth certificates, and to license a dog.