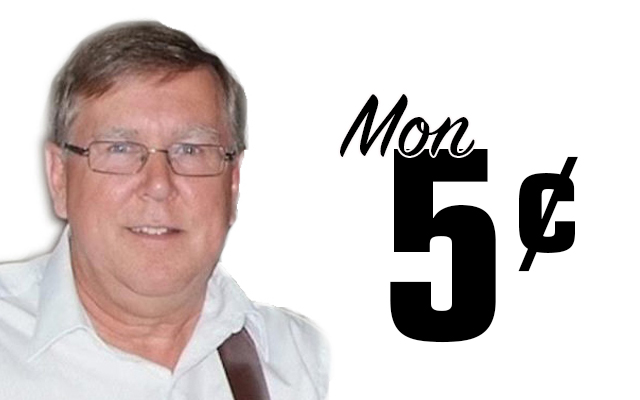 50e anniversaire
J'ai été a ma 50e réunion de high school a Van Buren une couples de s'maines passées. Shu fier que quissement tous l'monde parle encore français, même s'ils reste partous a travers le paye. Les gahs de Grand Isle ils nous appelais les Grand Isle Cats pi on étais plusieurs a la rencontre.
Y avais plusieurs filles de Grand Isle, itou. You know, ça fait comme 50 ans qu'ont est partis de la, mais on est encore des gahs pi des filles de Grand Isle dans nos coeurs pi dans nos âmes. Y a des chôses qu'ont peut pas changer pi y en a d'autres qu'ont veut pas changer.
Pardon my English
Why do people say "pardon my French" when they swear in English? To me, it is the height of stupidity. A guy the other day said, "Sh_t, pardon my French." I said, "Sh_t is an English word." "What?" he asked. "I said 'sh_t' is an English word, not a French word." He shrugged. I don't understand why they do that. It makes absolutely no sense. It's like me saying "M_rde!" and then adding, "Pardon my English." Ca fait pas aucun bon sens mais on peut pas les arrêter, I guess, but it's still stupid.
P'tit Jean (deuxième chapitre)
P'tit Jean restais tous seul avec sa mére pendant que son pére étais au santchier. En allant au magasin pour achêter du lait, un vieux l'invite a jouer une game de dame.
P'tit Jean commence a jouer au dame pi – bang, bang, bang – y gagne. "Ah, tes meilleur que j'pensais," dit le vieux. Y dit, "Veux tu jouer une autre game avec moué? Ont peut même faire une p'tite gagure." P'tit Jean dit okay. Le vieux dit, "Si tu gagne j'va être ton esclave pour l'restant d' ma vie pi si moué j'gagne c'est toué qui va être mon esclave!" pi y part a rire. P'tit Jean dit okay pi y ris lui itou.
Le vieux dit, "Ont va jouer trois games." Y commence a jouer pi – bang, bang, bang – le vieux gagne les trois games. Le vieux cris comme un désâmé, "Ah, mon p'tit snoros, la j't'est! La t'est mon esclave!" Pi le vieux devien encore plus lette pi y riais comme une grosse corneille. (P'tit Jean a mis les deux pieds drette dans l'piège du vieux. Y va tu s'en sortir? Vous allez voir le mois prochain.)
Don Levesque is a Grand Isle native who worked in community journalism for almost 35 years. He was the publisher and editor of the St.. John Valley Times for 15 years prior to retiring in 2010. He wrote a weekly newspaper column, called Mon 5¢, in the Valley Times for more than 20 years. He has been inducted into the Maine Journalism Hall of Fame and the Maine Franco-American Hall of Fame.