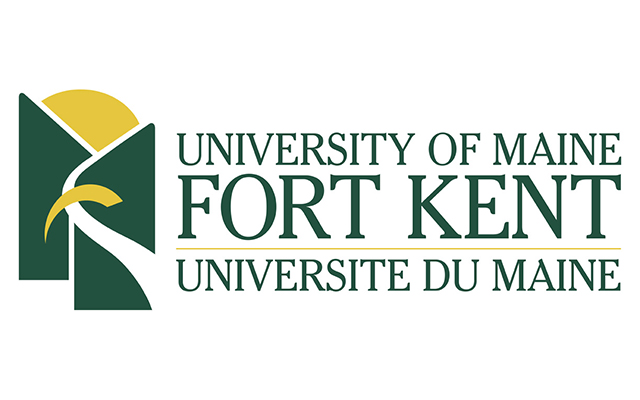 Officials 'hopeful' about saving UMFK's 140-year-old teacher education program
FORT KENT, Maine — An administrator at the University of Maine Fort Kent is "optimistic" the campus will retain its teacher education program, even as the last of the program's full-time faculty has departed and professors from the University of Maine at Presque Isle are preparing to instruct current UMFK education majors.
"There's a lot of things that need to be figured out," regarding the future viability of Fort Kent's teacher training program, said Steven Gammon, UMFK vice president of academic affairs. Gammon also serves as the executive vice president for collaboration and strategic alliances, a position shared between UMFK and UMPI.
Gammon said during a telephone interview on Aug. 2 that accreditation requirements and the available resources that both UMFK and UMPI can bring to the table, all factor into the future of Fort Kent's teacher training program.
On July 26, the two campuses announced a partnership to meet the needs of the 25 or so current education majors at UMFK who are expected to graduate next year. With the departure of UMFK education instructor Doris Metz in June, the campus has too few adjunct faculty members to teach the specific courses that students need to graduate within their planned timeframe.
"In order to best serve our students, we had to act fast," said UMFK President John Short in a press release issued last month.
Adjunct instructors will continue to teach at UMFK and regular faculty from UMPI will teach using video and online technology as well as other methods. Gammon said that some UMPI faculty already have offered to drive to Fort Kent to teach some classes and meet with students.
"Our faculty will be working closely with UMFK staff and faculty to ensure that students at UMFK are able to complete their degree in education at Fort Kent," UMPI President Ray Rice said in that same release.
"UMPI has a bigger (education) enrollment than Fort Kent, so we focused on having them help our fall students," Gammon said.
UMPI currently has three full-time faculty in its education program, according to Gammon. This fall, more than 120 students in various education majors are expected to take classes through the Presque Isle campus, according to data provided by the University of Maine System office.
But the decline in the number of education students at both campuses has been precipitous. In 2006, UMPI had 561 education majors and UMFK had 336. This fall, a total of just 40 education majors are expected to take classes through UMFK.
However, Fort Kent's past enrollment figures were bolstered by a large influx of mainly Canadian students, who already had a college degree and were seeking teacher certification. In 2006, such certification students accounted for 303 of the 336 education majors at UMFK. Last year, UMFK had just three certification students.
UMPI, on the other hand, has had relatively steady and robust enrollment across its traditional education degree programs, which has enabled it to more effectively deal with a decline in certification students.
Gammon said a variety of demographic, economic and program changes contributed to the decline of Canadian education students coming to the Fort Kent and Presque Isle campuses.
He also said there has been a decline in the number of people considering teaching as a career.
"Enrollment figures are following a national trend," said Gammon.
Gammon said that during the past few years, several UMFK education faculty have left for other opportunities, but that none was terminated. Seeing the low enrollment figures, campus administrators saw no need to immediately fill those vacancies until a longterm plan was in place.
"Bruno Hicks [former chair of teacher education at UMFK] left last year, and Doris agreed to oversee the program for another year," said Gammon. "Now, she is gone."
"Admission staff are working with student advisors to get in touch with students, to let them know the plan," he said. "It should be a minimal impact to them."
Gammon said the campus is committed to supporting the incoming freshmen education majors and making sure they have the resources needed to complete their degrees through UMFK.
Regarding future admission, Gammon said, "We've got to figure that out."
"We hope to keep it," he said, referring to UMFK's education degree program. "We are aware of its history and its importance. How and if we can do it — we are not sure yet."
The campus traces its roots back to 1878 when the state established teacher training schools in Fort Kent and Van Buren. Through the years it has transitioned from the Madawaska Training School to the Fort Kent State Normal School and then from the Fort Kent State College to the University of Maine at Fort Kent in 1970.
In May, members of the University of Maine System Board of Trustees unanimously approved an UMPI reorganization plan that was developed in large part to facilitate collaborative positions and shared programming with UMFK and other system institutions.
At that time, Gammon was named to his new position and a UMFK/UMPI Collaboration Committee was charged with "identifying, prioritizing, and analyzing potential strategic and opportunistic academic and administrative collaborations between the two institutions."
Dan Demeritt, the University of Maine System's executive director of public relations, said this type of collaboration will help address the needs of current UMFK education students.
"This partnership," he said, "is one example of how campuses can work really closely and seamlessly to deliver higher education."