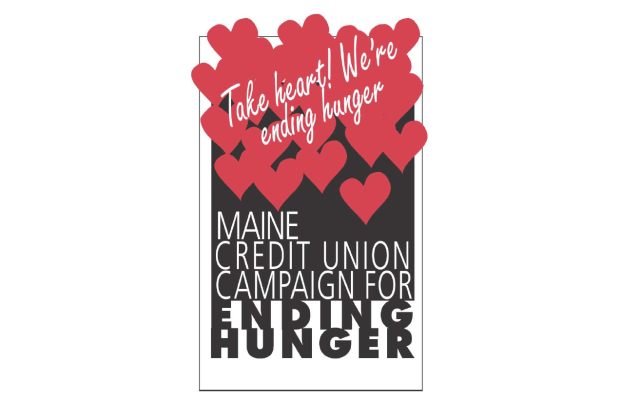 endinghunger
Courtesy/Maine Credit Unions
Local pantries gain from 'Ending hunger'
WESTBROOK, Maine — On Monday, July 24, the Maine Credit Unions' Campaign for Ending Hunger, which has raised $7.2 million since 1990 including a record-setting $674,194 in 2016, distributed more than $20,000 to 33 hunger organizations throughout the state, including two in Aroostook County.
St. Gerard Mont Carmel Parish in Grand Isle and St. Peter Chanel Food Pantry in Van Buren received contributions.  
This year marked the 13th Annual "Share the Bread" event, one of the most widespread one-day contributions to ending hunger in Maine and just one part of the overall ending hunger effort. Share the Bread brings awareness to the issue of hunger in Maine, and the acute need for food for Maine's 85,000 children that depend on the school lunch program during the school year.
The Maine Credit Unions' Campaign for Ending Hunger started this initiative to recognize the efforts of food assistance organizations across the state and to provide significant financial assistance to food pantries in all 16 Maine counties.  
According to Jon Paradise, vice president of governmental and public affairs for the Maine Credit Union League, this event comes at a time when supplies at many food pantries are at critical levels.
"When people think of summer in Maine, they usually think about taking vacations and being outdoors; helping the local food pantry is often the furthest thing from their minds at this time of year," he said. "The reality is that hunger is felt all year round, especially in the summer, when it's not getting the same attention as it does around the holidays. Sadly, it's the state's youngest residents that are most affected. With over a month of school break remaining, help is needed right now for Maine's 85,000 children that rely on the school lunch program during the academic year, but may not have access to those meals during summer vacation."
Food pantry representatives were appreciative of the timing of the contribution.  
"Summer is a challenging time to keep up with the demands of the people we serve.  We are fortunate that Maine's credit unions recognizes that need through contributions such as this," stated one attendee.  
Representatives from two food pantries in each of Maine's 16 counties received a $600 check from the Maine Credit Unions' Campaign for Ending Hunger.  Good Shepherd Food-Bank also received a $1,000 donation for their efforts to end hunger across the state.