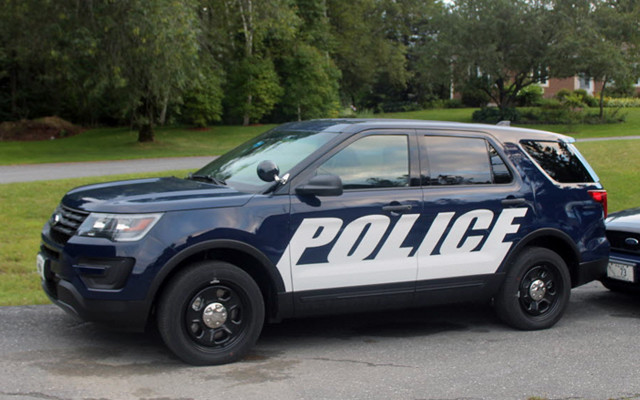 FKPD
Police cruiser for the Fort Kent Police Department. (SJVT / FhF - Jessica Potila)
Police charge Fort Kent man following hit and run
FORT KENT, Maine — Police responded to a report of a hit and run accident at a Fort Kent convenience store on Saturday, June 24.

A 2016 Ford pickup crashed into a 2010 Chevy Impala in the Gas-and-Go parking lot at around midnight on Saturday. The driver of the Ford left the scene in his vehicle.
The Impala, which is registered to Leo Trudel of Fort Kent, received extensive damage according to Fort Kent Police Chief Tom Pelletier.
At about 5:25 a.m. that morning, Sgt. Dalen Boucher of the FKPD located and charged the driver of the pick-up, 20-year-old Josh Pelletier, also  of Fort Kent, with leaving the scene of a property damage accident.
Pelletier will appear at Fort Kent District Court on Monday, August 7.