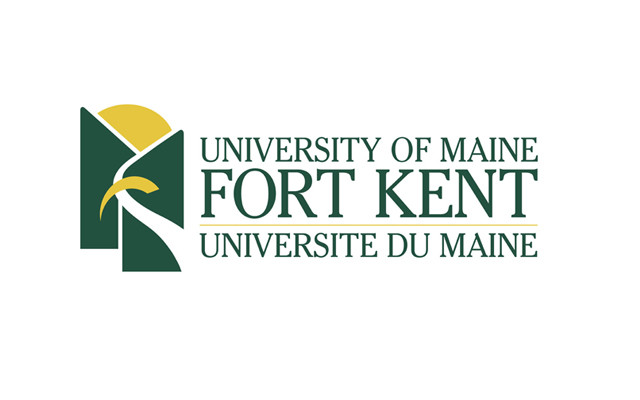 UMFK_logo_feature
University of Maine at Fort Kent logo. (Contributed image)
Emissions decline at University of Maine campuses
ORONO, Maine — The University of Maine System marked Earth Day 2017 with the release of a report that details a 34 percent decline in total gross emissions across the seven-campus system over the last decade.

UMS officials also announced a change in investment policy for its Managed Investment Pool that will give consideration to environmental, social and governance principles in making investment and management decisions.   
Maine's public universities have achieved a 10-year, 34 percent reduction in carbon emissions through sustained, strategic investments in energy projects that achieve greater efficiency and reduce reliance on high-intensity fossil fuels.
The universities have reduced consumption of high-intensity fossil fuels by 557,000 MMBTUs since 2006, an 87 percent decrease as campuses have turned to renewable and lower intensity fossil fuels like natural gas and propane for their energy needs. Energy sources like number 2 and 6 heating oil now represent just 11 percent of the university fossil fuel mix.
Maine's universities also consume approximately 12 percent less energy per square foot compared to Northeast peer institutions according to data compiled by Sightlines, a leading education facility and campus asset management company.  In 2016 energy consumption for the University of Maine System was 113,000 BTU/GS,F while the average for Northeast peer institutions was 128,000 BTU/GSF.
In 2010, the University of Maine System formed a collaborative, statewide Energy Management Committee to share information and expertise as well as identify and realize stewardship opportunities.  Every campus has made progress toward improved efficiency and the transition away from high intensity fossil fuels.  
Strategic investments in biomass energy systems using locally-sourced fuel at the University of Maine at Farmington and the University of Maine at Fort Kent have both reduced emissions and helped to support job growth in the state's emerging biomass industry.
On the investment side, environmental, social and governance (ESG) principles will now be taken under consideration when completing asset allocation and investment manager reviews in the Managed Investment Pool (MIP).  The MIP, which includes the System's endowment funds as well as funds held for the UMFK Foundation, the University of Maine School of Law Foundation, and the USM Foundation among other entities, had a market value of $287 million as of February 28, 2017.    
The decision to implement an ESG policy resulted from three years of dialogue between the System's Investment Committee and concerned members of the University of Maine community. Students, faculty, staff and alumni have all come forward with pleas for full fossil fuel divestment, a worldwide movement in response to climate change meant to stigmatize the fossil fuel industry and initiate social change.
Petitions, letters to the Board of Trustees, public comments at Trustee meetings, discussions with the Investment Committee, a Faculty Senate vote, and a Student Government vote have all called on the system to align its investments with its strong commitment to climate research, reduction of its carbon footprint and renewable energy.
ESG takes non-financial factors into account when evaluating an entity for inclusion in an investment portfolio. The University of Maine System will be considering managers that focus on ESG when reviewing new managers for the MIP.  Currently there are three managers in the MIP that utilize ESG in their process.