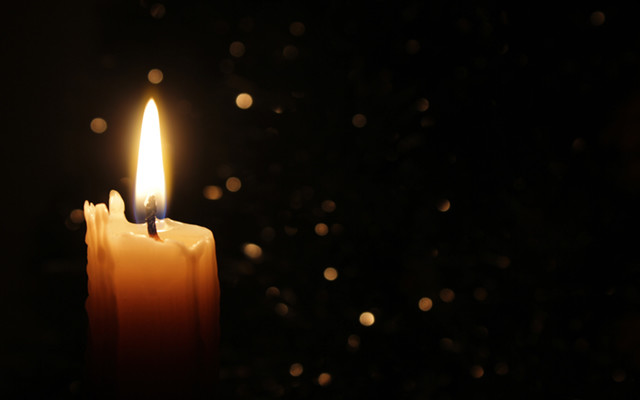 Candle-Memorial
(Courtesy Getty Images)
Laurie Morrow Farmer (1961—2017)
Laurie Morrow Farmer of Poland, Maine passed away unexpectedly at her home on April 12, 2017.  Laurie was born in Van Buren, Maine on August 18, 1961 to Lawrence Morrow and Anne Marie (Lavoie) Morrow of Van Buren.  She graduated from Van Buren District High School in 1980 and earned her Associates Degree from Husson University in 1983.
Laurie was employed at Down East Energy in South Portland, Maine for most of her life where she held may positions. More recently she worked for L.L. Bean. She was married for nine years and helped her ex-husband raise his two sons. Laurie enjoyed photography, cooking, reading, kayaking and traveling.  She loved wildlife and nature and enjoyed time spent at Long Lake. She had a very generous nature and loved dogs, especially Labrador Retrievers.
Laurie is pre-deceased by her parents, Larry and Anne Marie Morrow. She is survived by six siblings; Raynold Morrow and his wife Brenda of Smithfield, Maine, David Morrow and his wife Bobbie of Presque Isle, Maine, Lynne Morrow of Amelia Island, Florida, Mary Morrow Moreau and her husband Tom of Biddeford, Maine, LouAnn Morrow of Daytona Beach, Florida and Peter Morrow and his wife France of St. Leonard, N.B., Canada  and one niece, Lindsay Moreau of Biddeford, Maine.
Funeral services to be held at St. Bruno's church in Van Buren, to be announced. In lieu of flowers, donations may be made in Laurie's memory to the Humane Society of your choice.