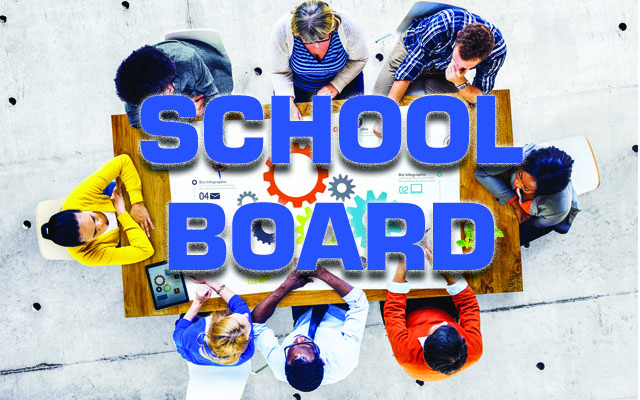 school board
Courtesy/Metro Creative
Madawaska School Committee posts agenda
MADAWASKA, Maine — The Madawaska School Committee will hold its next regular meeting Tuesday, April 25, 2017, at the superintendent's conference room at 6 p.m.

The agenda follows.
Call meeting to order. Pledge of Allegiance. Moment of silence.

Adjustment to the agenda.
III. Correspondence and announcements.
Period of public participation on items of this agenda.

Approval of the regular meeting minutes of March 20, 2017, the special meeting of March 29 and the emergency meeting of April 10.

Approval of March 2017 financials.
VII. Superintendent's report.
VIII. Administrator reports.
Committee reports.

Items of business.
Old Business:
A) Worker's compensation rate

B) School lunch budget update

C) Water testing results
New Business:
A) Computation and declaration of votes for March 28 BVR (signatures)

B) Recommendations for continuing contract teachers

C) Educational Efficiencies and Opportunities Grant

D) Integrated, consolidated, K-16 Educational Facility Grant application

E) Health insurance rates

F) Employee retirement

G) Employee resignation

H) Recommendations for hire (ES and HS cafeteria)

I) New school bus(es)

J) Cafeteria equipment replacement

K) Next regular meeting is May 15, 2017, at 4 p.m.

Executive session 1 M.R.S.A. § 405(6)(A) Evaluation of officials/appointees/

employees (superintendent's evaluation).
XII. Adjournment.