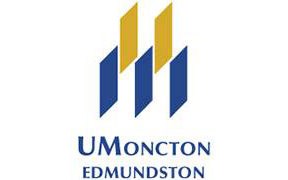 'Words and Images' show now in 10th year
EDMUNDSTON, New Brunswick — Since its conception in 2008, the "Words and Images" exhibition continues to surprise and seduce lovers of visual arts. Nine years have passed and the success of the business is far from fading.

The public was invited to the opening of the exhibition on Wednesday, April 12, in the workshops of visual arts at the University of Moncton, Edmundston Campus (UMCE). More than 50 works by some 40 students, students and members of staff can offered the curious an explosion of colors depicting all aspects of the life of yesterday, today and tomorrow. The vast collection is also enriched many poems, written in both French and English, that occasionally flank the canvases.
Organized by the Arts and Letters sector, the activity of the late academic session is an opportunity for participants to share the fruits of their talents and their creations.
The many paintings were made by students taught by professor Réjean Toussaint. Other people have also been significant support; Pénélope Cormier, literature professor, Julie Lang, former artist in residence, and Estelle Létourneau, artist, have been devoted to the activity each year.