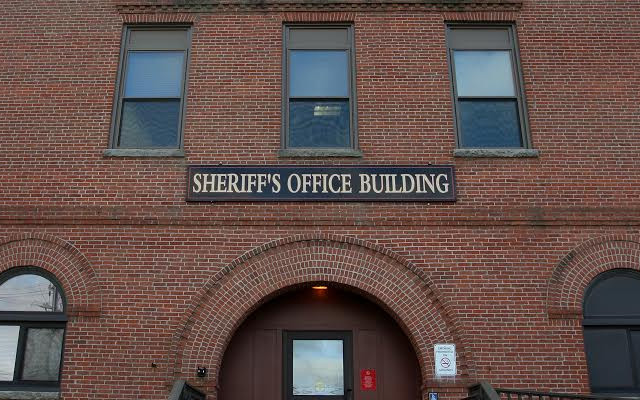 Sheriff Office
Houlton, Maine -- 11/28/16 -- Aroostook County Sheriff's Office building (Joseph Cyr | Houlton Pioneer Times)
Sheriff's' Office investigating Island Falls burglary
ISLAND FALLS, Maine — The Aroostook County Sheriff's Office is seeking the public's help in solving a burglary of a local business in which several thousand dollars in tools were stolen.
According to Sheriff Darrell Crandall, deputies went to Island Falls early Wednesday morning, April 12 responding to a report of a commercial burglary.
The business, Brooks Equipment Service, is a shared repair shop located on U.S. Route 2 that specializes in the repair/maintenance of large trucks and other machinery and motor vehicles.
"The business was burglarized sometime between 5 p.m. Tuesday and 7 a.m. Wednesday, Crandall said. "A large number of tools, both battery-powered and hand tools were taken. We are still working with the owners to get a complete list of what was taken."
Crandall said he expected the total dollar value to be several thousand dollars, making it a felony burglary. As many as five deputy sheriffs were at the scene Wednesday, interviewing the owner and collecting evidence.
"We have, through the use of our Certified Evidence Technicians, recovered a fair amount of physical evidence which we use to compare with suspects," Crandall said.
Wednesday's break-in marks the second time in a month that police have received calls to investigate a burglary in Island Falls. On March 16, Maine State Police and the state fire marshal's office investigated the destruction of two stolen vehicles and an ATM at the Katahdin Credit Union on Crystal Road.
Officers have yet to make any arrests in that case.
The sheriff's office encourages anyone with information on these, or other, crimes to contact the Aroostook County Crimestoppers at 1-800-638-8477 or via text message at 207-538-8477.