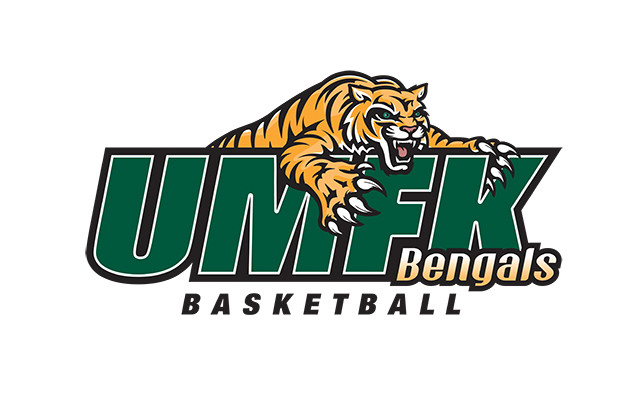 UMFK_Basketball_Logo
Contributed image of the UMFK Bengals basketball logo. Fort Kent, Maine
UMFK joins National Association of Intercollegiate Athletics
FORT KENT, Maine — The National Association of Intercollegiate Athletics (NAIA) announced on April 11 that the University of Maine at Fort Kent has been accepted as a new member for the 2017-2018 school year, effective August 1, 2017.
UMFK was one of seven new institutions accepted at the 76th annual NAIA National Convention in San Diego, Calif. Cleary University of Michigan, College of St. Joseph in Vermont, Florida College, Life Pacific University of California, Oklahoma Panhandle State University and Rust College in Mississippi were among the other new institutions.
UMFK will add the sports of men's tennis and men's and women's track and field for the spring season in 2018, bringing their athletic department to eight total sports. The Bengals were also granted a "returning member" exception, so that all sports will be eligible for postseason play immediately. Normally new institutions are forced to go through a two-year waiting period before they can be postseason eligible.
UMFK athletic director Bill Ashby said, "It was imperative for us to transition back to the NAIA for more quality opportunities for our student-athletes both on and off the playing field. It also will help brand recognition and overall level of competition for UMFK athletics."
UMFK will continue to also be members of the USCAA, an association they moved to after the Sunrise Conference disbanded in 2012. The Bengals will now be dual affiliates.