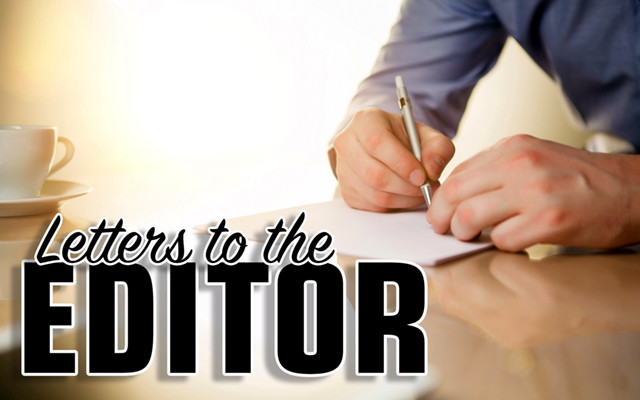 'Apples to donuts' comparisons unfair to leaders
To the editor;
As I write this we do not yet know the outcome of the Madawaska School Budget referendum vote, but as you read this we shall have the results at hand.
First I wish to make a personal statement. Despite 16 years in school administration, I am not certified to be a school superintendent. Even if I were certified I could not do a better job as superintendent of schools in Madawaska than those whom we've had as superintendents in Madawaska since 2001. I could not do any better. I can not serve two masters. I have the impression that each of these administrators were faced with conflicting directions (i.e. two masters).
In addition to my 25 years in Madawaska schools both as a classroom teacher and school administrator, I also served four terms on the Madawaska Budget Committee from 1976-79 and from 1981-90.
My habit to view things from an historical perspective led me to discover at page 27 of the Madawaska Report of the Municipal Officers, 1953 the figures which Ronald Stewart, then Town Manager, put together in a chapter he entitled "The Question of Inflation." He listed the current expenditures of the Town of Madawaska from the 1939 figure of $108,428 to the 1951 figure of $220,202 — more than double in those years. Then he set the Price Deflator with the 1939 figure of $100 and $215.50 as the deflated price for the 1939 dollar in 1951.
Finally he set the Constant Dollar Value for each year's expenditure with 1939's expenditure of $108,428 coming to $ 102,181 in 1951. In sum the 1951 expenditure, while double the 1939 expenditure represented a lower purchasing power in 1951. That is double the figure resulted in still less buying power. In Constant Dollar Value the 1939 figure stood at $ 108,248 but $220,202 in 1951 comes out to but $102,181.
See the figures yourself from the town report cited.
In 1981 I set the Madawaska School Monies Expended figures from 1967-80 through the Consumer Price Index much like Mr. Stewart had done in 1953 with town expenditure figures. Using 1967 base figure of 1967 = $100 to the 1979-80 Consumer Price Index figure of 1980 = $258.40 I could figure the school expenditures in Constant Dollar Value.
Now get this — the 1966-67 school expenditure stood at $822,894.55 and the 1979-80 figure came out to $2,772,767.75 — OMG triple! Yet in Constant Dollar Value the 1967 expenditure stood at $822,894.55 and the 1979-80 figure comes up to $ 1,073,061. What looks like an increase of $1,969,87.20 comes out to but an increase of $252,176.45. This is like comparing the 1969 car purchase at $3,000 but find the same model and make of the car in 1979-80 being at $12,000. You didn't get any more car, but you paid three times as much in deflated dollars as Mr. Stewart had called it.  The 1979-80 dollar stood at 38 cents in purchasing power of the 1967 dollar.
Now let me put on my budget committee hat … I look at figures published in our town reports.  The 1972-73 Local Appropriation stood at $1,875,243. The 1980-81 local appropriation comes to $3,668,726 practically double. Of that appropriation $1,172,422  or 61 percent went for schools. In 1980-81 $1,796,891 went for schools. This looks like a an increase of $622,079, but $1,172,442 represents just 50 percent of the local appropriation of of $3,668,726. The jump from $ 1.1 million to $ 2 million is really a drop from 61 percent of the local appropriation to 50 percent.
I had taken a two-year break from the budget committee in the 1979-80 and 1980-81 years but my calculations above renewed my interest in the town budget committee so I came on again and served three more terms from 1981-82 to 1989-90. I could tell you more but the essence of the  process of CPI analysis applied to Town Budget and School Budget figures is evident above.
In a prior letter to the editor I took a shortcut and used comparison of Alan Greenspan earnings in 1974 set in 2015 dollar values and presented the same ratio figures of the 1974 school budget and what that figure would be in 2015 dollars. This earned me the proper advice of "Go Figure." Ayeah! Illustrated above is what one may see what you get by applying the Consumer Price Index to Town and School budget analysis. You can get CPI figures from 1913 to 2016 online.
I submit, critics of the school budget have not run their review through the standard economic analysis process. Unless you take such into consideration, you do not know what pressures you are putting town managers and school superintendent when you insist in viewing appropriations and expenditures figures without looking at the deflated value of the dollar.  Failure to do that has cost Madawaska 10 school superintendents in 15 years including the life of one of those school superintendent who was publicly described as "deceptive" in a letter to the editor before he died at age of 53.
There is a cost to the citizens of Madawaska for accepting the criticism publicly imposed on the school superintendents through the last 15 years.
Folks, there's real history that critics are not considering. It's a review of my own shortcomings which leads me to say I could not do a better job than the superintendents whom we have had here in those 15 years.  But I stand firm on my affirmation that the critics of the superintendents have not shown what pressures these superintendents have faced when we don't show the impact of deflated dollar values on both the town and school budgets through the tenure of our officials.
Guy Dubay
Madawaska