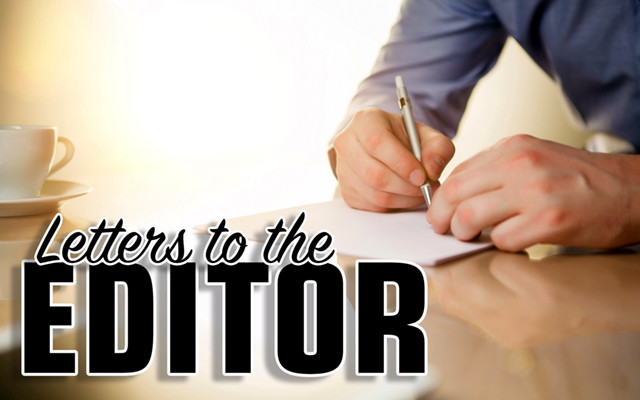 Selectman Ezzy responds to petition
To the editor:
A petition was presented at the last Frenchville Board of Selectpersons meeting that wanted the town to adopt "a policy" to allow the town to recall an elected official who "… has by reason of a conflict of interest failed to put the Best Interest of the Town above that of their own."  It doesn't take a rocket scientist to figure who the target of that petition is.
When I was sworn in to the Board, I took an oath to uphold the law.  Last March the voters chose to authorize a project to fix all the roads in Frenchville.  In a town meeting form of government, the Town Meeting makes the laws and the Board is charged to carry them out. Well Pelletier Avenue happens to be one of those roads and I happen to live on it.
When obstacles of legal challenges were presented by former Board members and landowners, I urged for the board to continue to do the will of the people and the board agreed and voted to proceed with the completion until it became physically impossible to complete due to weather.  I did not do this alone.  Each time a legal challenge was dismissed, the board voted to proceed to complete the project.
I have been accused and assumed guilty by the court of public opinion of having a conflict of interest when it comes to this particular stretch of road. Let's consider what could constitute this alleged conflict of interest.
– Does the fact that a person lives on a street that is to be paved create a conflict of interest?  In a prior SJVT/FF article an official from Maine Municipal Association was quoted as saying "It is common for a Selectman to vote on repairs to the street that they live on."
– Does the fact that my wife owns approximately 75 acres along Pelletier Avenue create a conflict of interest?  It might if I were a real estate developer and had some prime real estate to sell, but we don't.  The fact is that most of that land is either swampland or a steep mountain, which is a good workout when you climb it briskly but not developable.  There are a few locations that could be developed and I have offered four lots free to give away to anyone who will build a house on it within the next two years.  Does that sound like my motive is to make money off of the increased value the land would have if the road were paved? My only motive is to help increase the tax base and reduce taxes for everyone. No conflict here.
– Another argument that I've heard is that I just want to increase the value of my home so that I can sell it and move to Florida.  No conflict here either as I have no desire to move anywhere. I know where home is and I like it here just fine.  I moved here for the quiet serenity of living among in the country and I intend to stay.
Where is the conflict?  I really cannot think of anything else that may create a conflict of interest but I'm sure that my detractors have invented some other reason.  Although I heard one other argument against my being on the Board is that I'm from Madawaska! What does that have to do with it?  I've been living in Frenchville for 18 years now.
All I ever did was try to carry out the lawful order of the people at the last Town Meeting to repair and rehabilitate all of Frenchville's roads.
When I chaired the committee to come up with a plan to rehabilitate the town's roads all I wanted to do is respond to the age old complaint that we always heard at Town Meetings — "Our roads are a mess and when are you going to fix them."
I hope the taxpayers of this town are happy with the result of the road repairs that took place last summer.  For the most part I believe the results were positive and people are happy with the results.  The paving project would not have happened on any roads without my efforts as there were roadblocks put up by the other selectmen in the planning process.  Without my efforts we would all still be driving on the roads of 2015 except they would be that much worse.
All that's left now is .8 mile that borders the land that my wife and I live on. The money for the job is now in escrow due to a pending lawsuit.  If the motive of those that oppose of the completion of the last section of Pelletier is to cause me personal grief and anguish for political retribution, well you've succeeded.  If the motive was to do well for the town and the travelling public, you have failed miserably.
Now that the pavement begins and ends a couple of times on the street motorists are taken by surprise when there is pavement and suddenly there is none.  I firmly believe that this was a factor in the accident that happened  here last November.
John Ezzy
Frenchville