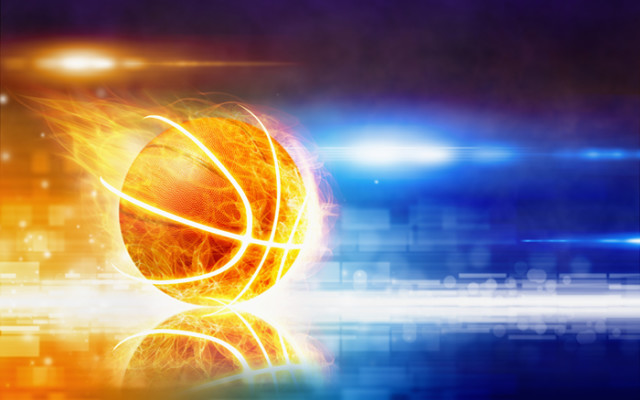 Basketball-Flaming
(Courtesy of Getty Images)
County hoop teams could move to different class
AUGUSTA, Maine —  A couple of Aroostook County basketball programs could move out of their current classes after the Maine Prinicipals' Association classification committee made recommendations to alter enrollment cutoffs for each of the five divisions during a Monday, March 6 meeting.
The new enrollment figures being recommended are as follows: Class AA, 800 students and above; Class A, 550-799 students; Class B, 325-549 students; Class C, 130-324 students; and Class D, 1-129 students.
Houlton has played the past two seasons in Class B but could drop to Class C, while Central Aroostook would move from Class D to Class C under the new proposal.
If the proposal gets voted in, it would mean Caribou and Presque Isle will remain in Class B, while Waterville, Oceanside (Rockland/Thomaston) and Cape Elizabeth all have enrollments that would drop them from Class A to Class B.
Seven Aroostook County teams would now be in Class C, with Houlton and Central Aroostook joining current C schools Fort Fairfield, Fort Kent, Hodgdon, LCS/MSSM and Madawaska.
Central of East Corinth and Mattanawcook of Lincoln are other schools beside Houlton that would move from Class B to Class C.
Nine County schools would be in Class D under the new proposal, including Ashland, East Grand, Easton, Greater Houlton Christian Academy, Katahdin, Southern Aroostook, Van Buren, Washburn and Wisdom.
Schenck of East Millinocket is the only school that would drop from Class C to Class D.
The MPA's management committee plans to vote on the proposal on March 15 before it goes to the full membership for a vote in April.