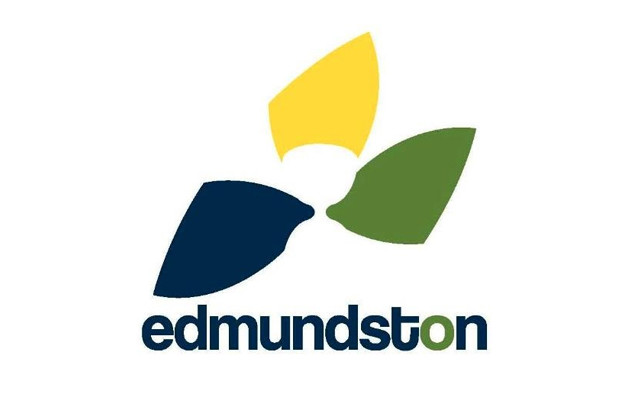 Edmundston
City of Edmundston, New Brunswick logo.
Edmundston document details street history
EDMUNDSTON, New Brunswick — The Edmundston City Council heard an important document prepared by members of the City of Edmundston toponymy committee during its meeting on Feb. 21, 2017.
Since last summer, the committee has worked to update information on city street names. The document, "The Street Names Tell Us the Edmundston History," is available for viewing and download by clicking HERE. Copies are also available at city hall, the public library and various homes in Edmundston.
The committee seeks the public's assistance both to correct information or to clarify missing items. For example, members need help finding information on the history of Bellefleur and Savoie streets and Normand Road.
"This is a great deal of work done by the committee and I invite the public to take a look at the document that allows us to learn a lot about the history of Edmundston and the people who contributed to its development, "explained Edmundston Mayor Cyrille Simard.
The toponymy committee is mandated to advise and make recommendations on matters relating to the designation, modification or replacement of place names for municipal buildings, public places, monuments, parks and municipal green spaces. The committee is made up of citizens and municipal employees. When the document is completed, the committee wants to address the issue of repeated street names.
Historian and committee member Nicole Lang wants citizens to participate in the development and enhancement of the document. "With the support of a history student, we have done extensive historical research, but we believe the public can help us complete the work," she said.
Contact the committee at (506) 737-6799 or communication@edmundston.ca.