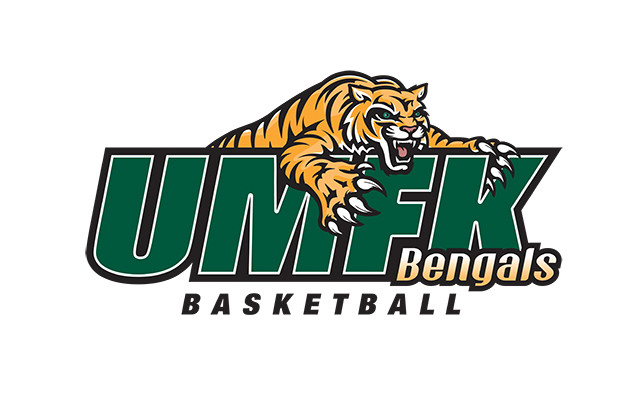 UMFK_Basketball_Logo
Contributed image of the UMFK Bengals basketball logo. Fort Kent, Maine
Illinois Tech stuns UMaine-Fort Kent men in 2OT
The University of Maine at Fort Kent men's basketball team appeared to be well on its way to the USCAA Division I national championship game Thursday night.
But the Bengals watched as Illinois Tech erased an 18-point second-half deficit and took coach Tom Bird's club into a pair of overtimes, and Illinois Tech held on for a thrilling 85-84 upset win at Uniontown, Pennsylvania.
Illinois Tech improves to 22-5 and advances to the title game while UMFK winds up 23-9.
Travis Harlin Jr.'s 3-pointer with 3:18 left in the second OT had given the Bengals an 84-83 lead, and that's where the score stood until Malik Howze's layup with seven seconds left gave Illinois Tech an 85-84 edge.
The Bengals' Bobby Syvanthong was fouled on the subsequent possession but he missed both foul shots.
UMFK had a chance to win it at the end of the first overtime after trailing by as many as four, but Syvanthong missed a layup in the final seconds.
The Fiddlehead Focus / St. John Valley Times staff are pleased to feature content from our sister company, Bangor Daily News. To read the rest of "Illinois Tech stuns UMaine-Fort Kent men in 2OT," an article by contributing Bangor Daily News staff writer Ryan McLaughlin, please follow this link to the BDN online.