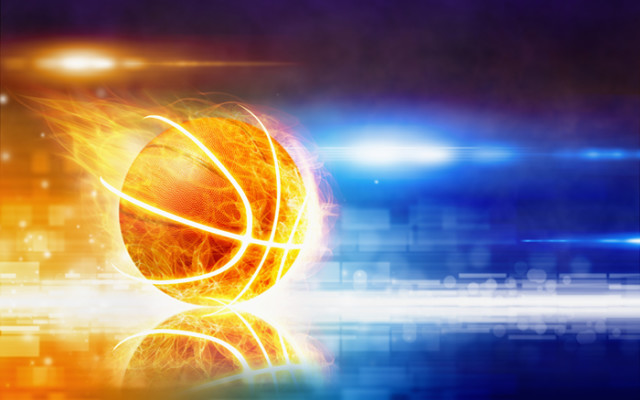 Basketball-Flaming
(Courtesy of Getty Images)
Here's how to watch every Maine high school basketball tournament game
It will be status quo when it comes to the television-internet coverage of the regional and state high school basketball tournaments that begin this week.
"It will be exactly the same combination as last year," said Dick Durost, the executive director of the Maine Principals' Association on Tuesday.
"We work with three entities, and they all fill a niche for us. It went well last year. We found a combination that worked," he said.
"Our goal was to make sure some form of video was out there. In an ideal world, we would be able to televise more games on MPBN or another TV entity. Fortunately, streaming is at least available now as opposed to several years ago when it wasn't available," said Durost.
The Atlanta-based National Federation of State High School Associations Network is a subscription service that will livestream the quarterfinals for the fourth consecutive season. The NFHS Network has six years remaining on its seven-year deal with the Maine Principals' Association.
The Northeast Sports Network, based in Lyndonville, Vermont, will livestream the semifinals and regional championship games free of charge, and the Maine Public Broadcasting Network will televise the 10 state championship games.
Bangor TV station ABC 7-WFVX Fox 22 teamed up with the Northeast Sports Network to televise six semifinals a year ago, and Durost said they are negotiating with the station for a similar arrangement this season.
The Fiddlehead Focus / St. John Valley Times staff are pleased to feature content from our sister company, Bangor Daily News. To read the rest of "Here's how to watch every Maine high school basketball tournament game," an article by contributing Bangor Daily News staff writer Larry Mahoney, please follow this link to the BDN online.