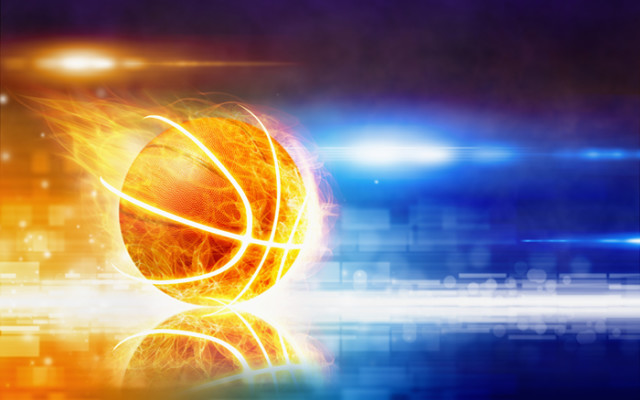 Basketball-Flaming
(Courtesy of Getty Images)
Valley squads headed to hoops postseason play
ST. JOHN VALLEY, Maine — Three St. John Valley high schools will be sending four teams to this year's regional basketball tournament. After another long season of bus rides in the snow and cheering home crowds, the Fort Kent and Wisdom boys and the Madawaska and Fort Kent girls are headed to postseason play.
The Fort Kent Community High School squads have advanced to the Class C North basketball playoffs and will both be traveling to preliminary games this week.
On Tuesday Feb. 14 the Warrior girls (11-7), who finished in ninth place, will travel to No. 8 Narraguagus (13-5) in Harrington, for a 5 p.m. contest. On Wednesday, Feb. 15, the Fort Kent boys (10-8), who also finished in ninth, will head to Baileyville and take on No. 8 Woodland (9-7) for a 5 p.m. tipoff.  
This will be the first matchup of the year between Fort Kent and Narraguagus. On the boys' side, Fort Kent and Woodland split their two games this season, both of which were tight contests. Less than one point separates the two boys teams in the final Heal Point standings.
The Madawaska girls earned a bye and direct ticket to the Cross Insurance Center in Bangor due to their 17-1 record and fourth-place regular season finish in Class C North. They are set to take on the winner of No. 5 Dexter versus No. 12 Schenk. The Lady Owls play their first tournament game at 2:05 p.m., on Tuesday, Feb. 21.
The Owls' lone loss came against Valley rival Fort Kent, 47-46, on a buzzer-beater.
The 8-8 Wisdom boys, ranked sixth, also earned a bye in their Class D North bracket, and will take on No. 3 Easton at 7:35 p.m., Saturday, Feb 18 in Bangor. The two teams faced each other twice during the regular season with Easton taking both matchups.