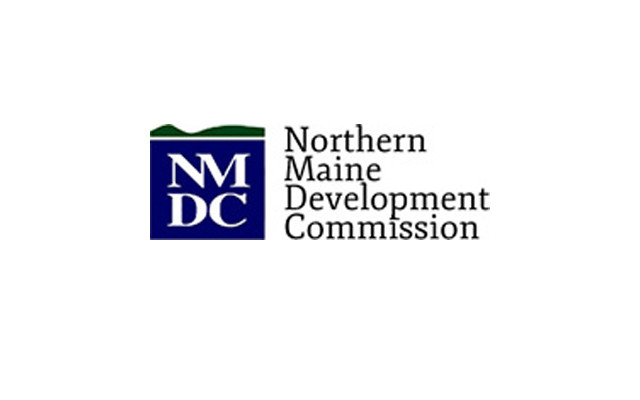 NMDC
Northern Maine Development Commission logo.
NMDC green lights Bangor-to-St. John Valley bike trail project
CARIBOU, Maine — The executive board of Northern Maine Development Commission has given the green light to two projects seeking funding, one which looks to reduce food waste in the region and another that would identify a federally designated bicycle route from Bangor to the St. John Valley.
Meeting Dec. 8, in Caribou, the board approved a solid waste management grant proposal for $86,000 to the U.S. Department of Agriculture Rural Development.
"Grant funds will be used to stimulate review of food waste in restaurants, institutions and other businesses," said NMDC Senior Planner Jay Kamm.
"The goal is to reduce food waste before it actually becomes a waste. A second goal is to determine where unused nonperishable food could be reused."
According to Kamm, roughly 50 percent of all produce in the United States is thrown away — some 60 million tons (or $160 billion) worth of produce annually, an amount constituting one third of all foodstuffs. Wasted food is also the single biggest occupant in American landfills, the Environmental Protection Agency has found.
Another component of the project would be to create an online backyard composting training program. Kamm indicated that previous NMDC composting classes were popular in the region, and by incorporating online training more people could take part. He said if participants successfully finish the online training they would be able to print out a certificate for a free backyard composter, while supplies last.
Kamm also introduced another potential project, which would identify a federally designated bicycle route in Aroostook and Penobscot counties.
"We [NMDC] have been asked to submit an application for the planning involved in designating the bike route," said Kamm.
The Maine Department of Transportation is proposing a $100,000 contract for a two-year project beginning in early 2017. NMDC would be responsible for identifying the region's assets and potential routes, developing a stakeholder group, facilitating the conversation with municipalities on where the route should be located and working to link nearby communities to the proposed U.S. bike route, as well as developing and submitting the federal application.
Also at the meeting the board received the final report on a recently completed Rural Business Development Grant project which looked at agriculture distribution opportunities for Aroostook, Washington and Piscataquis counties.
Recommendations included encouraging further development of food value chain networks, providing technical assistance to promote food hubs and distribution channels, and working to expand marketing opportunities and lending programs to assist producers.
Also as part of the project, the Maine Food Atlas was populated with producers from Aroostook, Washington and Piscataquis counties. The Maine Food Atlas is a local food asset mapping project, which provides essential baseline information necessary for rebuilding community food systems, assuring greater food security for all, and improving the social, economic, environmental and health impacts of our food.
The next board meeting is scheduled for Feb. 9 at NMDC in Caribou at 12:30 p.m.