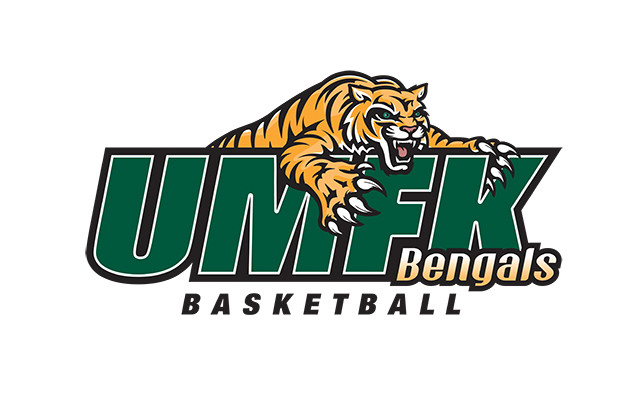 UMFK_Basketball_Logo
Contributed image of the UMFK Bengals basketball logo. Fort Kent, Maine
Bengal men win two on the court
ALBANY, New York / Fort Kent, Maine — On Tuesday night, Nov. 22, in Albany, the UMFK men's basketball went on a 30-12 run that spanned eight minutes during the second half to blow the game open and beat Albany Pharmacy College, 98-66.
Fred Sanchez hit five three point shots and finished with 16. Will White had 11 of his 13 in the second half and Benson Arogbo had 15 points and 12 rebounds for the Bengals. Joe McCloskey had 11 and Stephon Bell had 12 for a very balanced night. UMFK out rebound ACPHS 53-31. The Bengals also forced 28 turnovers on defense.
On Monday night in Buffalo, New York, the University of Maine at Fort Kent men's basketball team beat Villa Maria College in a USCAA matchup, 80-78.
Travis Harlin hit a jumper with 45 seconds to go and the Bengals got two defensive stops the last coming with 8 seconds remaining in a two point contest.
Rosevelt Smith Jr. led the Bengals with 17 points, 10 rebounds and 5 assists. Fred Sanchez hit three crucial second half three pointers and Will White came off the bench and add 13 points. The Bengals outrebound VMC 45-29.