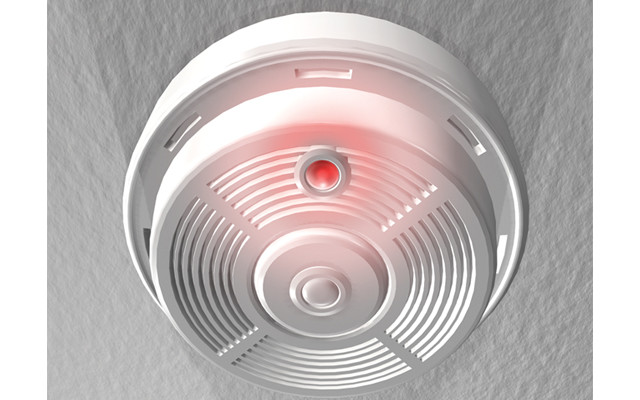 Smoke Alarm
Stock photo - Smoke alarm (Metro Creative)
Red Cross to install free smoke alarms
ST. JOHN VALLEY — On Saturday, Oct. 8, the American Red Cross of Maine will partner with local fire departments to install free smoke alarms in the St. John Valley.
Residents wishing to schedule an appointment to have smoke alarms installed free of charge in their homes may call (207) 874-1192, ext. 113, or sign up at their town hall or local fire department.
Red Cross staff, consisting primarily of community volunteers, will be joined by fire department personnel and will go door to door to speak with residents about fire safety and emergency escape plans.
More than a dozen volunteers have signed up to participate and plan to visit homes throughout the day, with a goal of installing hundreds of smoke alarms.
"Smoke alarms provide an early warning when a home fire starts, and combined with an emergency escape plan, greatly increase your odds of getting out of the house safely," said Danielle Hardre, a Red Cross disaster program manager for northern and eastern Maine.
Over the last two years, the Red Cross has installed more than 3,500 of the safety devices throughout the state. The effort is part of the Red Cross' National Home Fire Campaign, launched two years ago with the goal of reducing the number of deaths and injuries from home fires by 25 percent nationally over five years.